Surgeon carries out remote operation using 5G technology
2020-09-27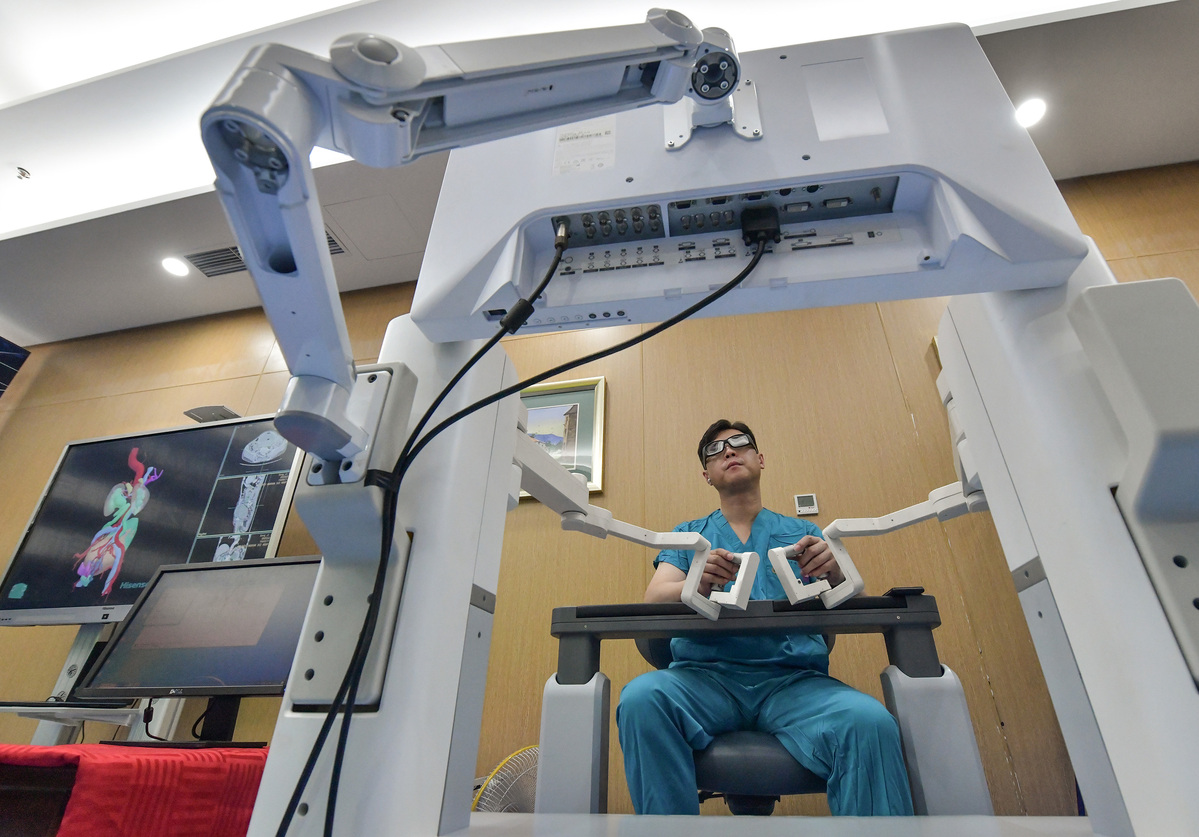 Niu Haitao, vice-president and professor of Affiliated Hospital of Qingdao University, conducts a long-distance operation with the aid of 5G technology in Qingdao, East China's Shandong province, on Sept 24, 2020. [Photo/Xinhua]
An ultra-remote surgery aided by 5G technology was completed in Qingdao, East China's Shandong province, on Sept 24, 2020.
A patient underwent the urological surgery in Anshun, Southwest China's Guizhou province.
The surgery was conducted by Niu Haitao, vice-president and professor of Affiliated Hospital of Qingdao University and his team.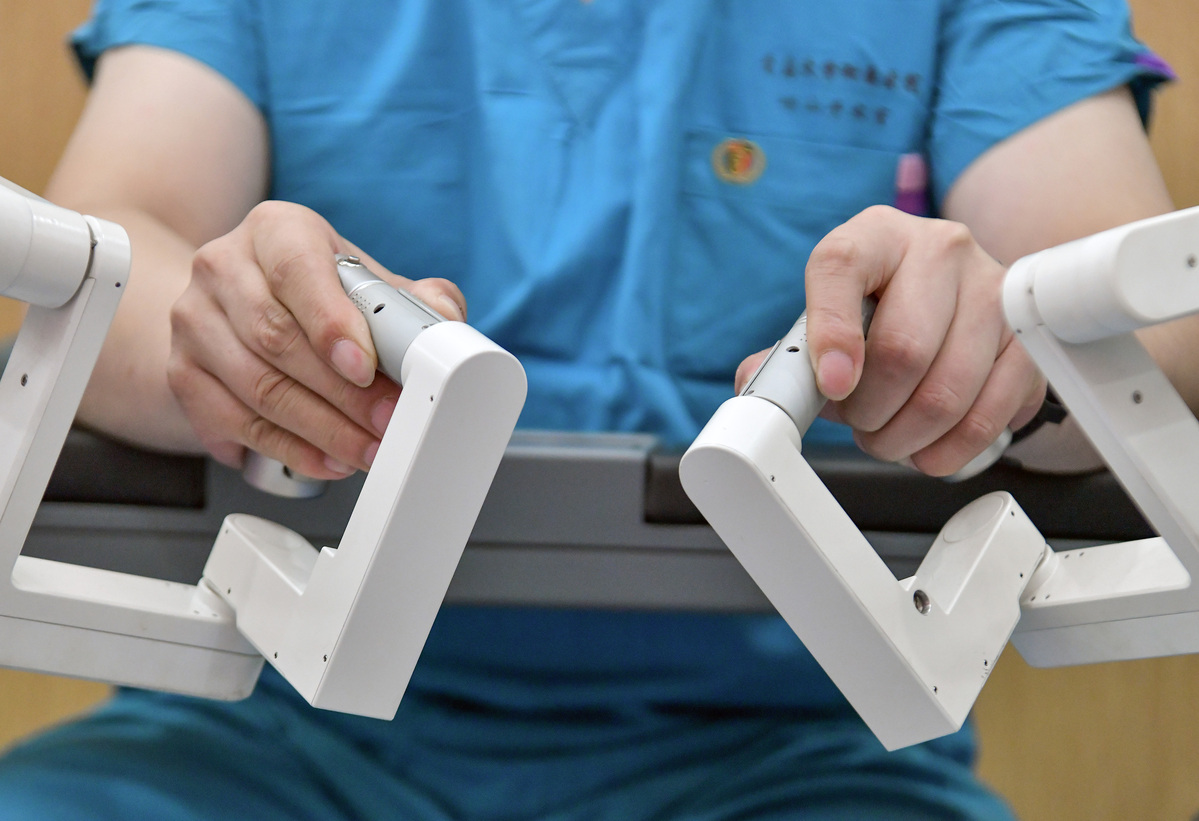 Niu Haitao, vice-president and professor of Affiliated Hospital of Qingdao University, conducts a long-distance operation with the aid of 5G technology in Qingdao, East China's Shandong province, on Sept 24, 2020. [Photo/Xinhua]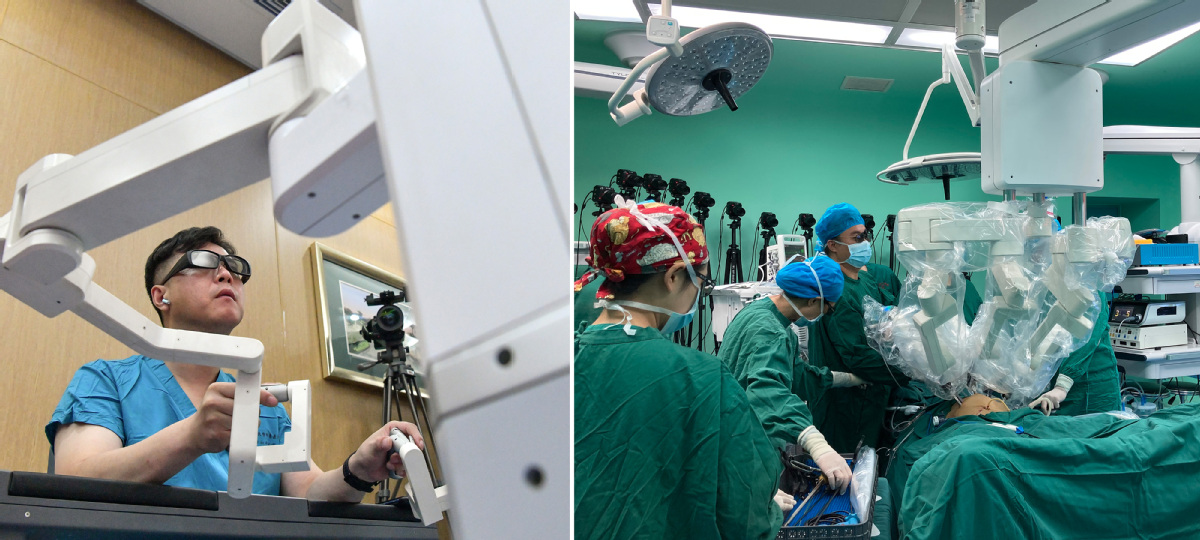 Niu Haitao (left), vice-president and professor of Affiliated Hospital of Qingdao University, conducts a long-distance operation with the aid of 5G technology in Qingdao, East China's Shandong province, on Sept 24, 2020. A patient (right) undergoes the operation in Anshun, Southwest China's Guizhou province, on Sept 24, 2020. [Photo/Xinhua]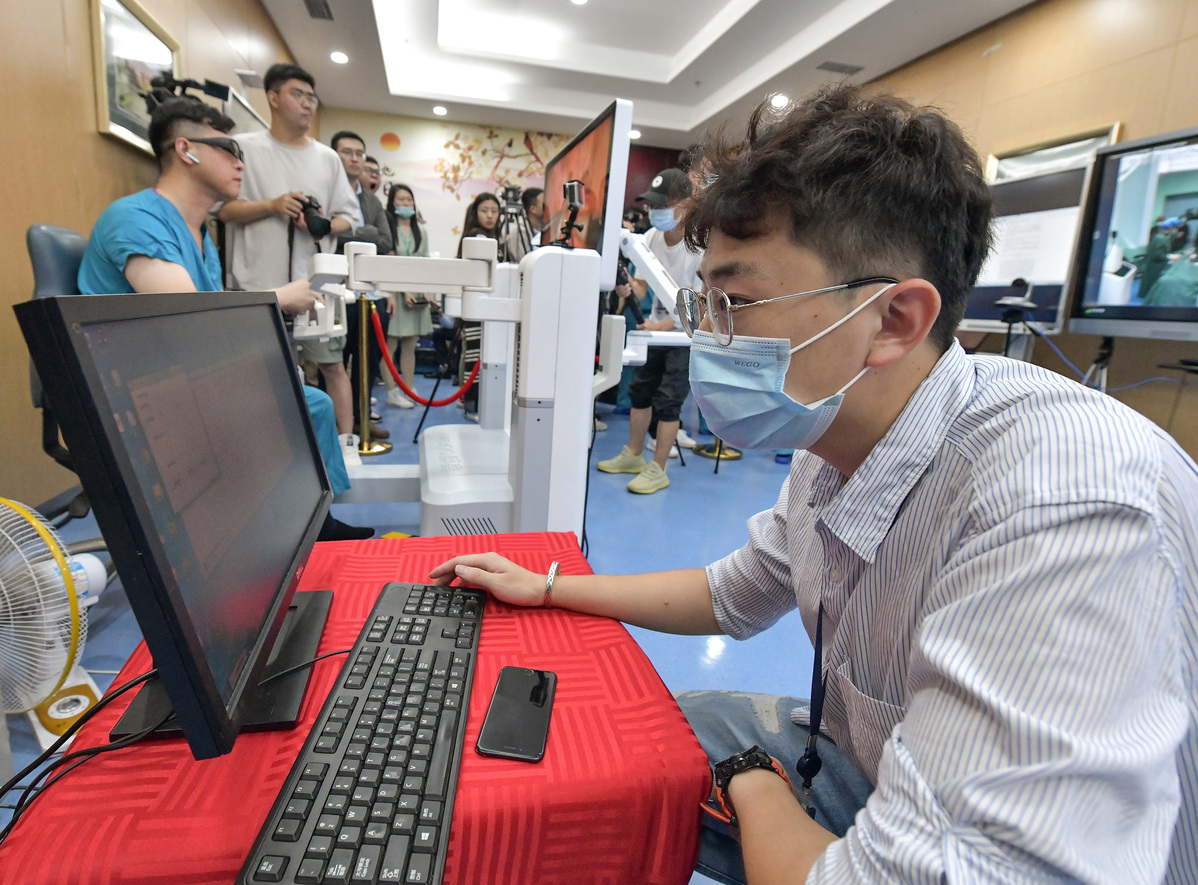 A technical staff member checks internet speed at Affiliated Hospital of Qingdao University in Qingdao, East China's Shandong province, on Sept 24, 2020. [Photo/Xinhua]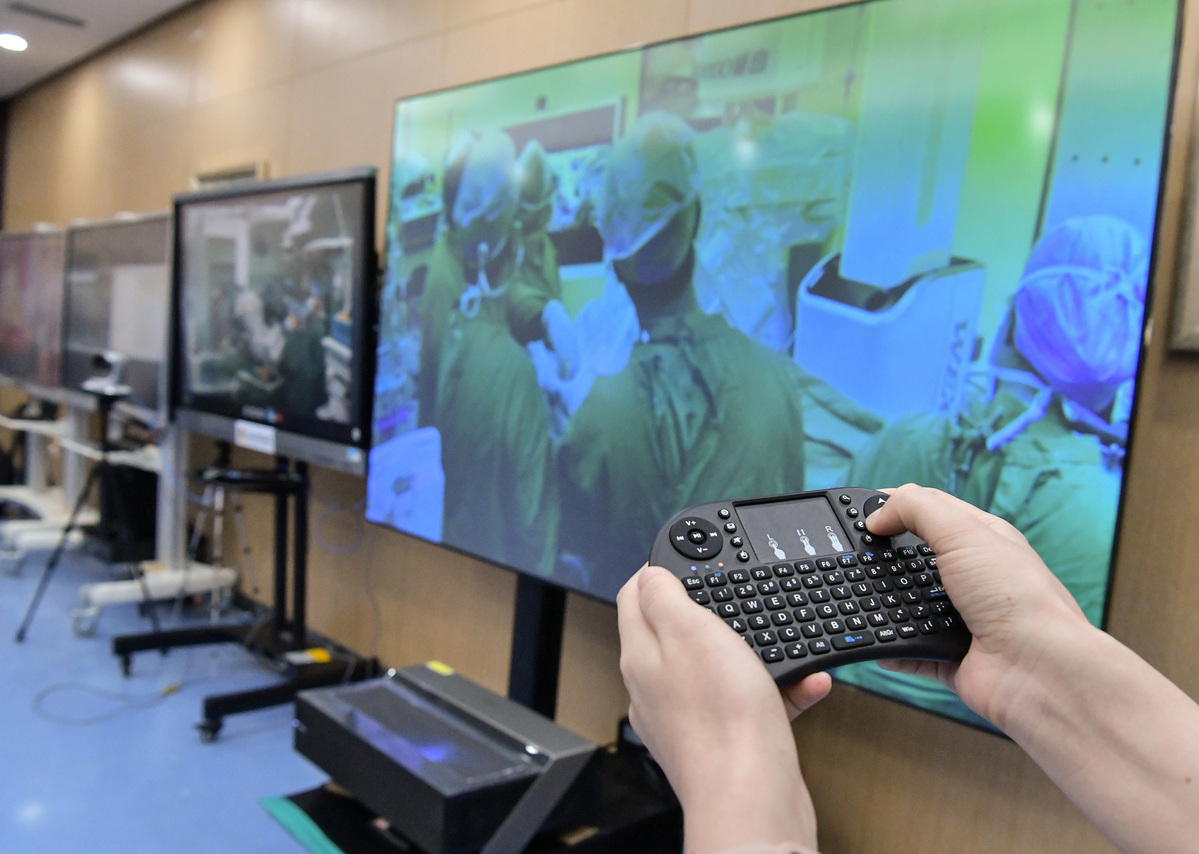 An operation assistant controls a 5G+ free view live broadcasting system to provide visual reference for doctors at Affiliated Hospital of Qingdao University in Qingdao, East China's Shandong province, on Sept 24, 2020. [Photo/Xinhua]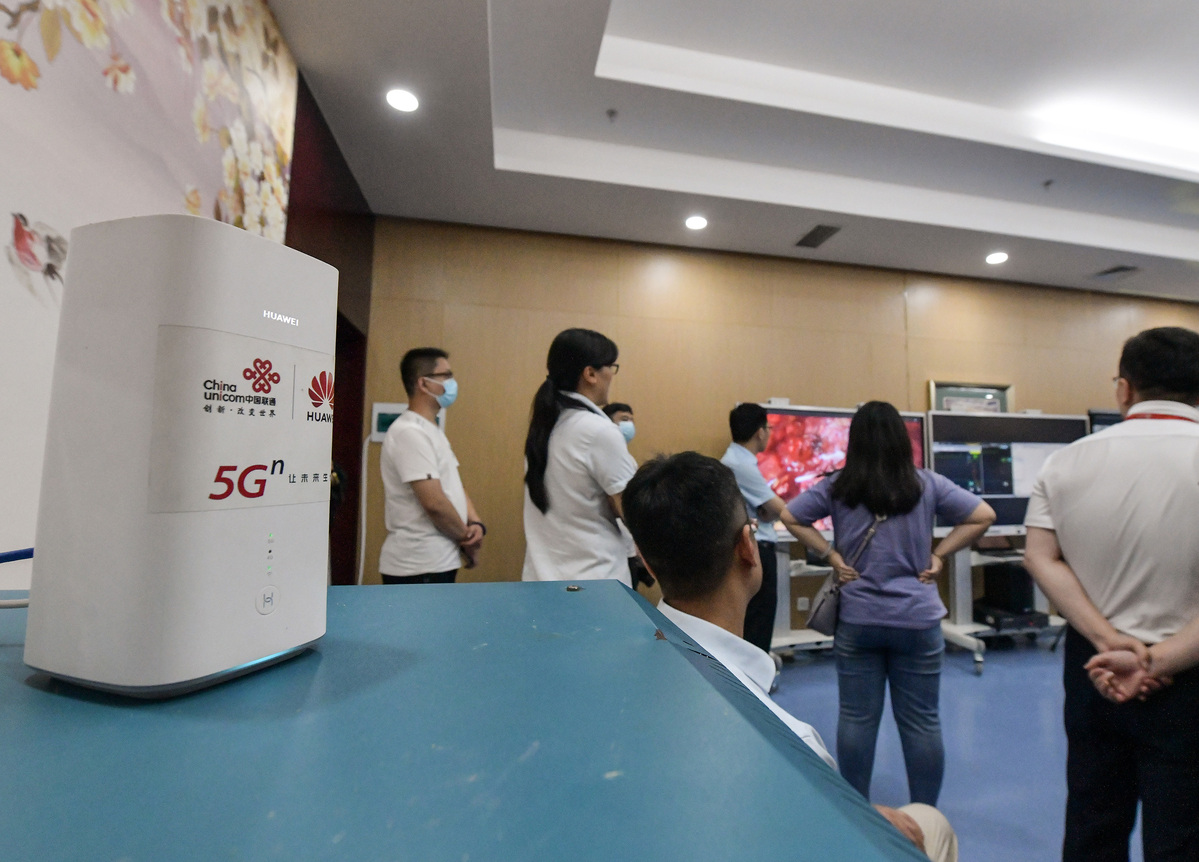 People observe the long-distance operation aided by 5G technology at the Affiliated Hospital of Qingdao University in Qingdao, East China's Shandong province, on Sept 24, 2020. [Photo/Xinhua]