Tax deduction policies benefit foreign trade companies
2020-08-03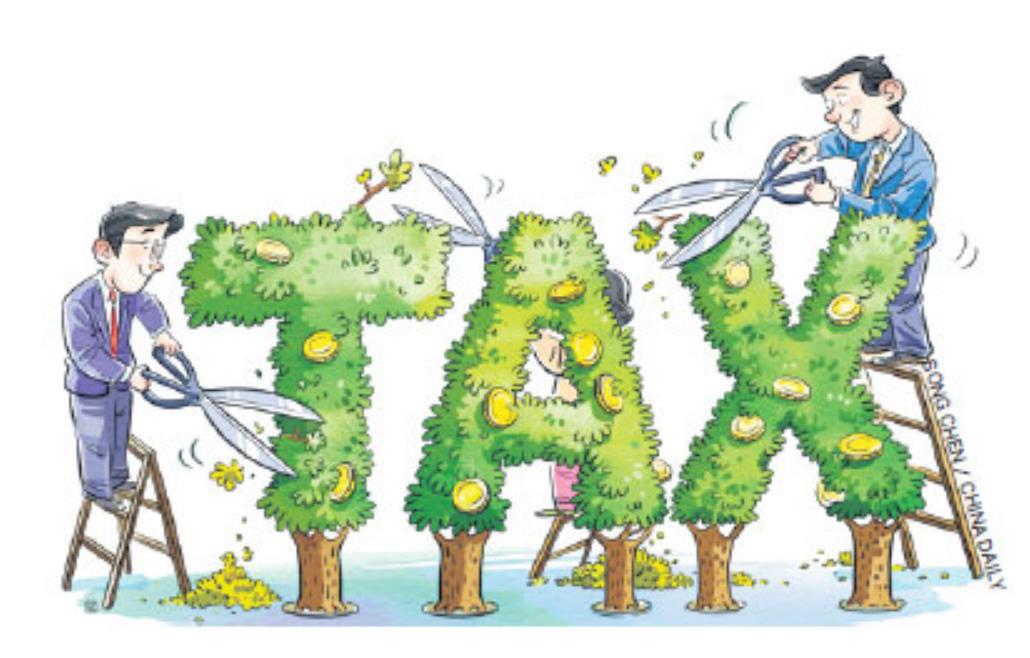 China's foreign trade enterprises have been boosted by a series of tax deduction policies. [Photo/China Daily]

China's foreign trade enterprises have been boosted by a series of tax deduction policies, ensuring the smooth operation of the foreign trade industry supply chain, Sina Finance reported on Friday.
China's foreign trade exports have maintained year-on-year positive growth for three consecutive months since April this year, thanks to preferential policies including raising export tax rebate rates and supporting the transfer of exports to domestic sales.
Data from the State Taxation Administration showed 812.8 billion yuan ($116.29 billion) of export tax rebates and exemptions had been granted in the first half of this year, helping companies revitalize the capital and expand the market against downward trend.
The country has reduced the operating cost for foreign trade enterprises this year by increasing the export tax rebate rate of some products to boost export confidence and enhance international competitiveness of export products, Cui Zhijuan, professor at Beijing National Accounting Institute, told Securities Daily.
Sichuan Shuncheng Silk Co Ltd, a foreign trade enterprise specializing in the export of silk products mainly to South Asia and the Middle East with an annual export of about $10 million, was heavily impacted by the pandemic this year.
However, thanks to the preferential taxation policies, the company resumed production smoothly.
In the first half of this year, the paperless declaration and precision services have helped the company get a tax rebate of 4.56 million yuan for exports, up 12.9 percent year-on-year, Liu Bing, in charge of finance in Sichuan Shuncheng Silk Co Ltd, said.
This has greatly reduced the burden of the company, boosted enterprise's confidence in resuming production, and enhanced its ability to resist risks, Liu said.
The company has successively received more foreign trade orders since March this year, with foreign trade exports volume reaching more than $1 million, driving development of upstream and downstream industries in surrounding areas.
Meanwhile, the operation of the enterprise at full capacity has also promoted the stable employment of more than 200 local staff members.
China's foreign export enterprises have more confidence for development with the full support of the taxation department and the company plans to explore overseas market with diversified products and make more Chinese products go global, Zhao Yanhui, general manager of Sichuan Shuncheng Silk Co Ltd, said.
Non-physical contact tax handling method is safe and efficient which could help enterprises speed up capital circulation.
About 300,000 companies in China have refunded or exempted 629.6 billion yuan of export tax rebates through contactless methods since they were introduced on Feb 10, as per statistics from State Taxation Administration.
China's exports and imports of goods trade in June witnessed positive growth for the first time this year, and the positive effects of stabilizing foreign trade policies have continued to appear, according to data released by the General Administration of Customs on July 14.

(China Daily)