[Quality Products Recomendation]--New designed linear stepper especially for medical automation
2020-06-18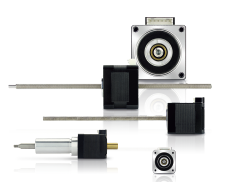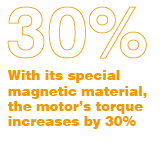 In the field of medical automation, laboratory automation, Nanotec enjoys high reputation in the European market. We have entered Chinese market for more than ten years, also here we receiving many Chinese customers' support. Recently, our engineer team in German has lunched the new structure linear stepper motor series. This series is based on a new internal structure and the German designer's modular design, as well as the whole life cycle of precision test data. In order to adapt to the Chinese market with high level of imported quality, we strictly control the cost of this whole proceed, to provide clients with the most cost effective product combination and drive control solutions.
Why choose Nanotec linear actuators?
Maximum Performance
More than twenty-five years of experience in stepper motor technology allows us to use the most advanced motor designs as a basis for the development of our linear actuators. An improved stator geometry and optimized magnetic materials result in products with a significantly higher torque and more thrust than comparable actuators. Matching lead screws are available in a wide range of pitches, diameters and lengths – in standard sizes as well as in customized versions. Screw-in and pretensioned nuts with custom flanges ensure smooth and quiet operation as well as a long service life.

Reliable Quality
The quality of every component and manufacturing process is tightly scrutinized and managed to the highest standards. We produce our lead screws on a CNCcontrolled thread rolling machine to ensure superior thread surface quality and a long lifetime. Every linear actuator is inspected before shipment to make sure that our products meet our customers' expectations in terms of quality and consistency.




Custom Solutions
Whether it is an individual winding, a specific nut or lead screw machining, our R&D teams in Germany and China will help you modify your linear actuators to perfectly match your application needs. We offer many standard configurations to choose from: Customize your linear actuator for example with encoders and benefit from the quick turnaround of stocked standard components that we assemble on demand.

Complete Control
Nanotec offers a large range of controllers and encoders to complement its linear actuators. Controllers with closed-loop control will further increase acceleration, accuracy and thrust force, making the new linear actuators ideal for high throughput processes. Several fieldbus options facilitate the integration in existing control concepts.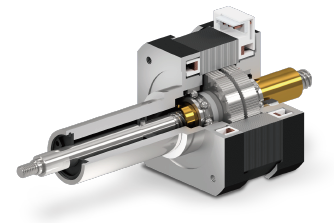 About Us
Nanotec was founded in 1991 and is now among the leading manufacturers of motors and controllers/drives for industrial automation and medical engineering applications. The company has been based in Feldkirchen near Munich/Germany since 2011. With some 200 employees in Germany, Bulgaria, the USA and China, Nanotec serves customers around the world.

Contact Us
15851981755 Brenda Song