Medical supplies fair in Guangzhou attracts international buyers
2020-06-11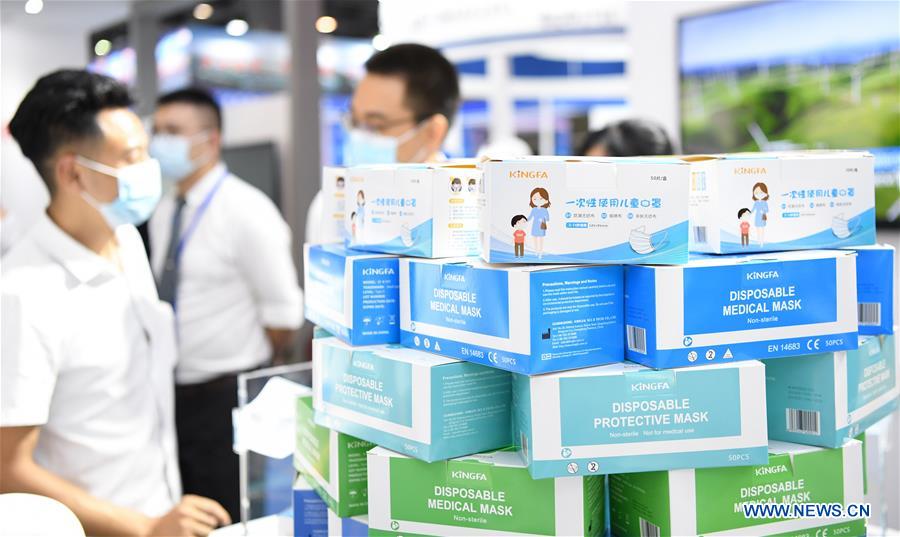 Face masks on display at the Guangzhou international medical protective supplies fair at the Poly World Trade Center Expo in Guangzhou, Guangdong province on June 10, 2020. [Photo/Xinhua]

An international medical protective supplies fair kicked off in Guangzhou on June 10, attracting about 600 exhibitors and over 90 foreign agencies placing orders.
A large number of Guangzhou-based vendors took part in the exhibition, including Daan Gene, which has already exported novel coronavirus nucleic acid detection kits to more than 140 countries, Berrcom, one of the world's largest "smart thermometer" manufacturers, and Kingfa Sci & Tech Co Ltd, the global facial mask provider with over 400 million pieces exported to 38 nations.
The fair also set up an online exhibition and purchasing platform, offering remote ordering and international logistics services for foreign buyers.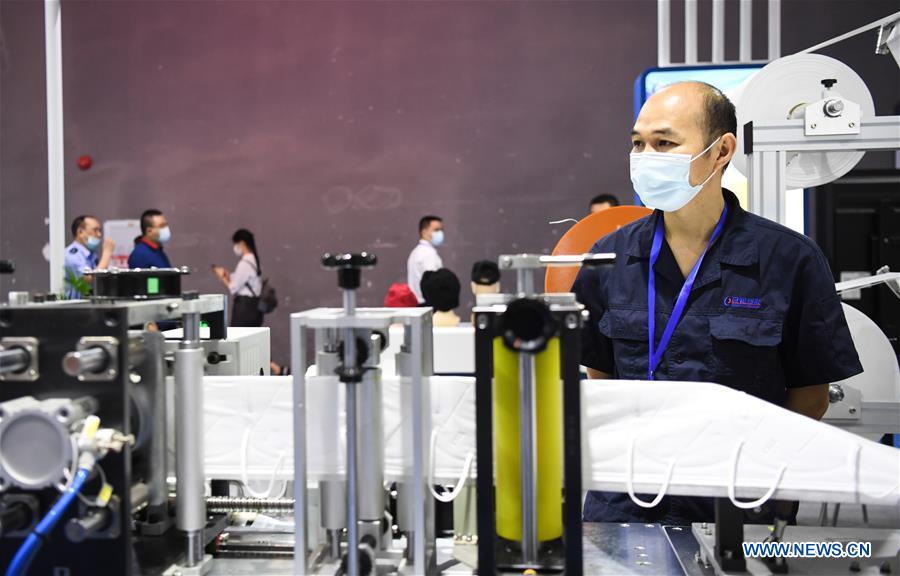 A staff member stands next to a KN95 face mask machine at the Guangzhou international medical protective supplies fair at the Poly World Trade Center Expo in Guangzhou, Guangdong province on June 10, 2020. [Photo/Xinhua]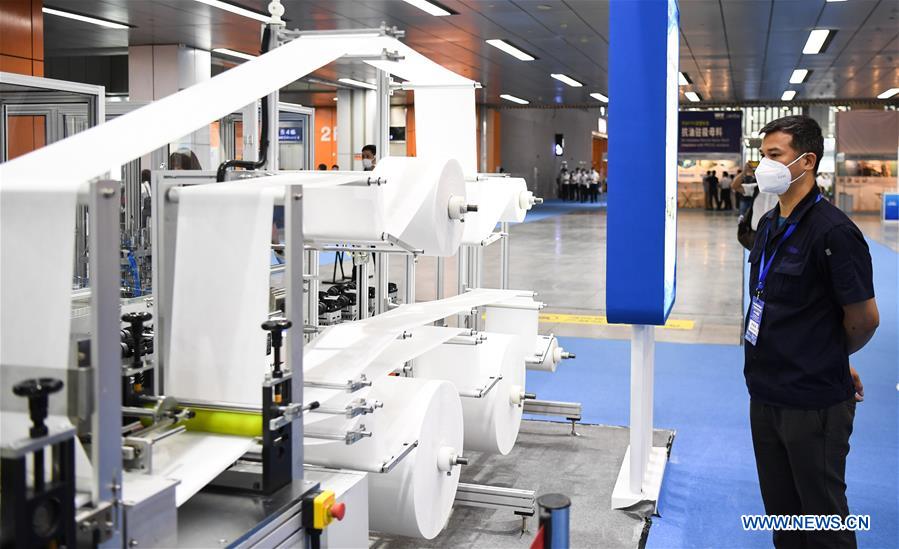 A face mask machine displayed at the Guangzhou international medical protective supplies fair at the Poly World Trade Center Expo in Guangzhou, Guangdong province on June 10, 2020. [Photo/Xinhua]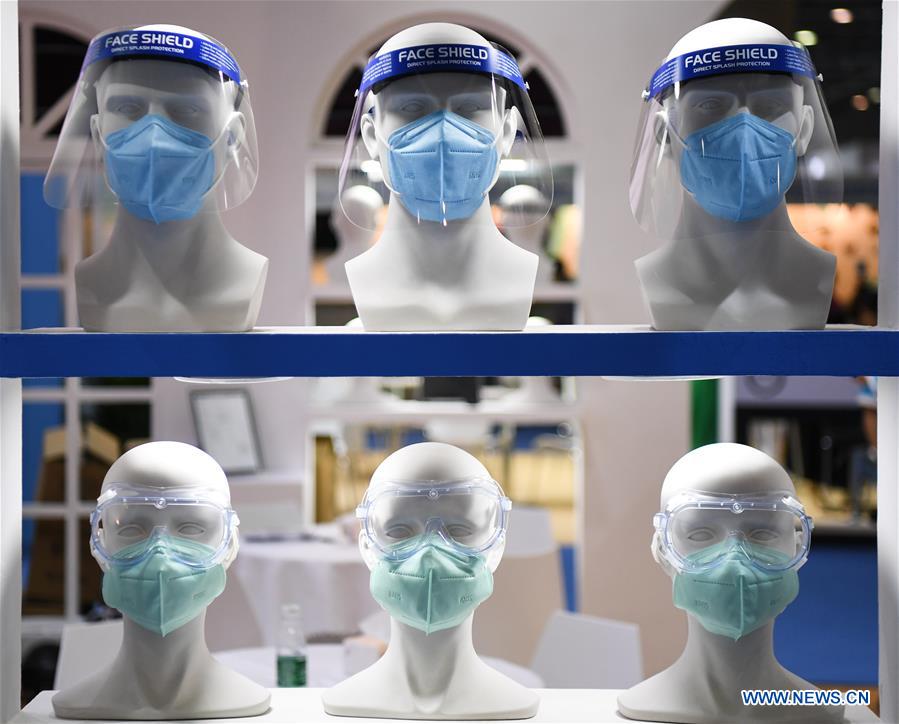 Various types of personal protective equipment are displayed at the Guangzhou international medical protective supplies fair at the Poly World Trade Center Expo in Guangzhou, Guangdong province on June 10, 2020. [Photo/Xinhua]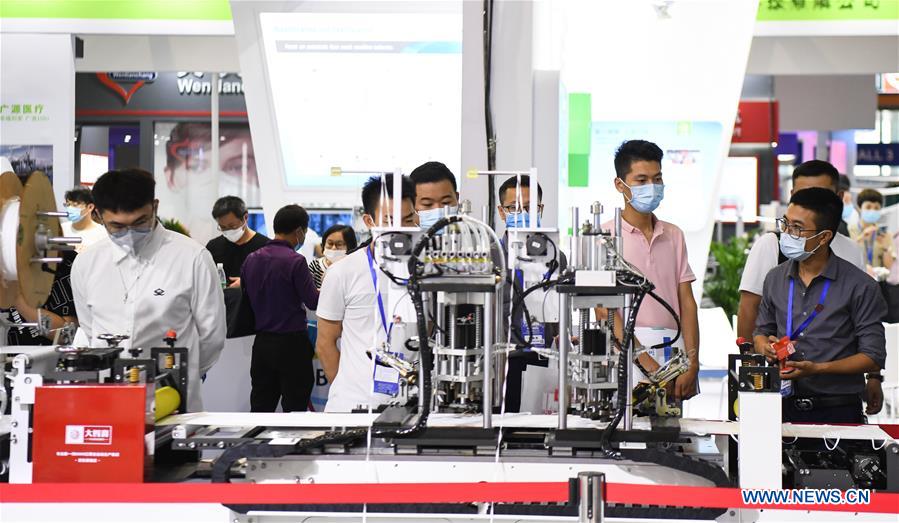 Visitors view a face mask machine at the Guangzhou international medical protective supplies fair at the Poly World Trade Center Expo in Guangzhou, Guangdong province on June 10, 2020. [Photo/Xinhua]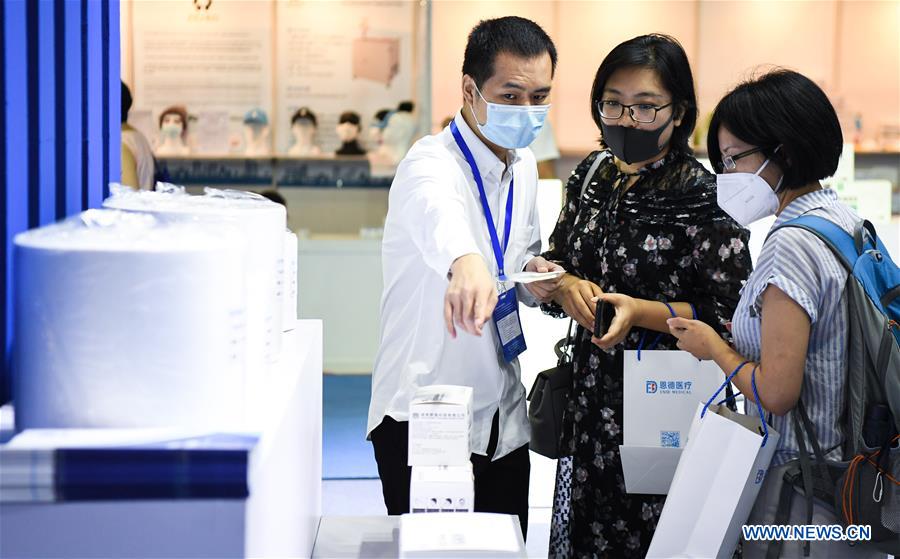 A staff member, left, briefs clients on face mask raw materials and techniques at the Guangzhou international medical protective supplies fair at the Poly World Trade Center Expo in Guangzhou, Guangdong province on June 10, 2020. [Photo/Xinhua]

(From China Daily)