Exhibition introduction
Overview
SIMEM is the largest exhibition dedicated to hospital urnitures and medical equipment in Algeria. A trade fair which meets the growing demand of health, firmly engaged in a vast modernization of all its structures.
Founded by ASTEIN in Oran in 1998, with the encouragement and support of the ANDRS, under the name "SIEMM", the event moved to Algiers in 1999 allowing a much larger number of professionals to visit.
It's named SIMEM since 2002, and organized by the communication company EXPO'D worthy successor of "trade show" activities of ASTEIN, followed by Comevent and now by Krizalid'or Communication.
It was housed from 1999 to 2003 by the Palais de La Culture and from 2004 to 2008 the "Palais des Expositions des Pins Maritimes (SAFEX)".
It returned to the "Palais de la Culture"for three editions 2009, 2010, 2011. Since its 15th edition 2012, SIMEM cameback to its birthplace city, which now has the best exhibition site that can be offered to a professional event of the importance of SIMEM: The prestigious Convention Center with 12 000 sqm of exhibition space.

Alongside with the exhibition with each edition, are planned professional meetings, conferences, promotional presentations, and activities from aid associations to patients.

Algeria's health sector
Algeria is the largest country in Africa which is estimated to have a population of around 40 million people. It has a public health care system, which is accessible and free of charge to all citizens of the country. The public health care system is financed by the government of Algeria. Given Algeria's young population, policy favors preventive health care and clinics over hospitals. In keeping with this policy, the government maintains an intensive immunization programme and a policy which allows Algerian citizens health care for Hospitalisations, medicines and outpatient care free to all citizens of Algeria.
Public healthcare system
At the change of Algeria's independence in 1962,the Algerian health care system was very minor consisting of 1 physician per 33,000 people, estimated 300 doctors in all and one trained paramedic per 40,000 people. The country has made major changes and progresses in its policies and systems in health care. From 1975 onward, the Algerian government introduced a free national health care system. Hospital treatment, medications, and outpatient care became free to all citizens of Algeria. The national medical insurance scheme covers 90% of the entire population. The Algerian government decided to invest in government run expansive health care centres and clinics instead of investing in expensive hospitals. The health care facilities and medical equipment varies in size depending on the size of local population. Remote areas tend to get more rudimentary medical services. The Algerian government had a 4-year plan from 2010–14, which was expected to spend €5.7bn in health care which a majority of the fund directed in the establishment of over 1,500 health care facilities all over Algeria. By 2015 the Algerian government had allocated €4.85bn to build 10 hospital and renovate old ones. The Algerian government is investing in human resources by creating 58,000 jobs in nursing, doctors and health care assistants. The Algerian government is dedicating increased funds into increasing the amount of resources that the health care sector needs to develop their new facilities. This funding will go into new medical equipment and improved hospital capacity capabilities.
Private health system
The private health sectors in Algeria is a non government run health care system which citizens must pay for their services. The private health care sector had developed quickly to fill the gaps that the government public health care system had left. Private medical facilities are becoming more common in Algeria with in 2015, 250 private clinics operating with many more planned and being built.
Contact Us
Shanghai Dongsin Expo Group
Address:Room 706, Building 1, Route 1505, Lianhang Road , Shanghai,China
Contact person:Dingding
Tel:0086 21-55139199
Fax:0086 21-51686946
E-mail:medica@dongsinexpo.com
order exhibition advisory services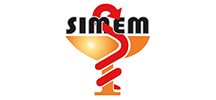 2023.05.03-05.06
Oran, Algeria
The most important international exhibition dedicated to health in Algeria
SIMEM
Organizers Evencia
Period Annually
Industry Medical
Place Convention Center Oran
Scale 6000sqm
The industry related news