Exhibition introduction
Why Exhibit
Taking place from 17 – 19 OCT 2023 at Gallagher Convention Centre, Johannesburg, the Africa Health exhibition attracts 10,561 healthcare professionals and host over 600 leading international and regional healthcare and pharmaceutical suppliers, manufacturers and service providers.
The success of the 2019 show saw 72% of exhibitors rebook on-site for the largest health expo in South Africa.

Generate new business
With 10,561 attendees at the show, meet new customers and develop relationships with existing clients. Over the 3 days of Africa Health, millions of dollars of contracts are negotiated and signed.
Increase your international presence
Having over 68 countries represented, Africa Health is the largest healthcare exhibition in the region, providing your business with multiple opportunities to reach new and potential customers from across Africa.
Increase brand exposure
Africa Health exhibitors get significant digital and printed brand exposure before, during and after the event through our year round marketing activities. An additional selection of exhibitor-exclusive commercial opportunities allows you to further increase your level of visibility.
Network with industry leaders & potential buyers
148 VIP hosted buyers at Africa Health 2019 conducted 935 meetings with exhibitors via the match making system. In 2019, VIPs came from Nambia, Zimbabwe, Nigeria, Ethiopia, Kenya, Botswana, Zambia, Mozambique and more.

Stay up-to-date & competitive
With more than 600 exhibiting companies showcasing the latest in healthcare, use the opportunity to stay abreast of the industry's latest trends and advancements and keep ahead of your competition in one of the fastest growing medical destinations.
Launch new products and services
Africa Health is the largest healthcare business platform on the African continent and a perfect avenue for you to showcase your latest products and services to an engaged audience that are looking for new business opportunities.

Who Attends
The Africa Health attendees portfolio consists of the hosted buyers, visitors to the exhibition and the conference delegates.
Hosted Buyers
The Africa Health hosted buyers programme consists of healthcare VIPs networking with exhibitors during scheduled meetings during the course of the three day event. The delegation comprises of representatives from Ministries of Health, major distributors, and prominent hospitals from Sub-Sahara Africa.
Visitors
Bringing together a wealth of knowledge and experience, Africa Health provides a networking platform for more than 10,600 healthcare professionals and decision-makers to do business, exchange ideas and learn about the latest product advancements from key industry players.
Delegates
Africa Health includes 18 multi-specialty conferences with CPD accreditation that provide valuable education and the latest updates in the medical field. The varied conference tracks bring in a wide selection of healthcare professionals who visit the exhibition as well.
Contact Us
Shanghai Dongsin Expo Group

Address:Room 706, Building 1, route 1505, Lianhang Road , Shanghai China
Contact person:Dingding
Tel:0086 21-55139199
Fax:0086 21-51686946
E-mail:medica@dongsinexpo.com
order exhibition advisory services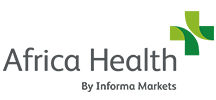 2024.10.22-10.24
Johannesburg, South Africa
the largest platform in the African healthcare market
Africa Health
Organizers Informa
Period once a year
Industry medical
Place Johannesburg, South Africa
Scale
The industry related news