Dawei Medical (Jiangsu) Corp.,Ltd.
favorite supplier

verified

Ordinary Member
Dawei Medical (Jiangsu) Corp.,Ltd.

favorite supplier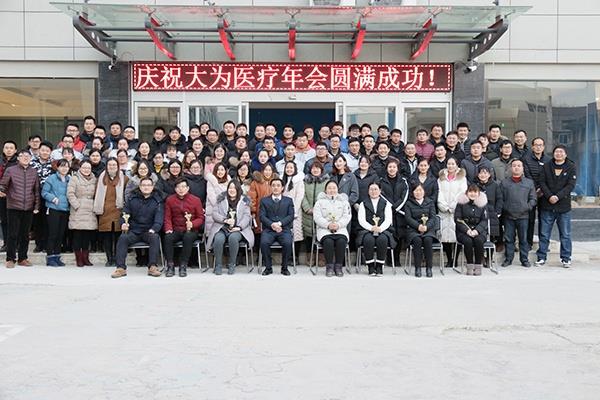 Dawei Medical (Jiangsu) Corp.,Ltd.
Dawei Medical (Jiangsu) Co.,Ltd.was founded in 2006,which is one of the leading global manufacturers and providers of medical devices and solutions.We are focus on research and development,production and sales together.We are dedicated to innovation in the fields of Ultrasound Scanner,Patient Monitor and ECG.

Dawei company is located in Xuzhou Dawei Industry Park, inspired by the needs of our development, we set up two research and development centers in Shanghai and Shenzhen.With the development of more than ten years,Dawei has been a global high-tech leading and full range of professional medical devices manufacturer. Till now, we have built the cooperation with the customers from more than 30 provinces in China and exported to more than 130 countries from North and Latin America, Europe, Africa and Asia-Pacific.

"Professional create more splendid", Dawei has passed ISO13485 quality system, CE certification, and also own various of invention patents and software copyright, the products covered Full Digital Black and White Ultrasonic Scanner ,Full Digital Color Doppler Ultrasound System,Veterinary Ultrasound Scanner, USB Probe Ultrasound,Patient Monitor and ECG.

Advanced technology creates Dawei more professional and faster development,service builds Dawei brand. With love,image the world.

+ More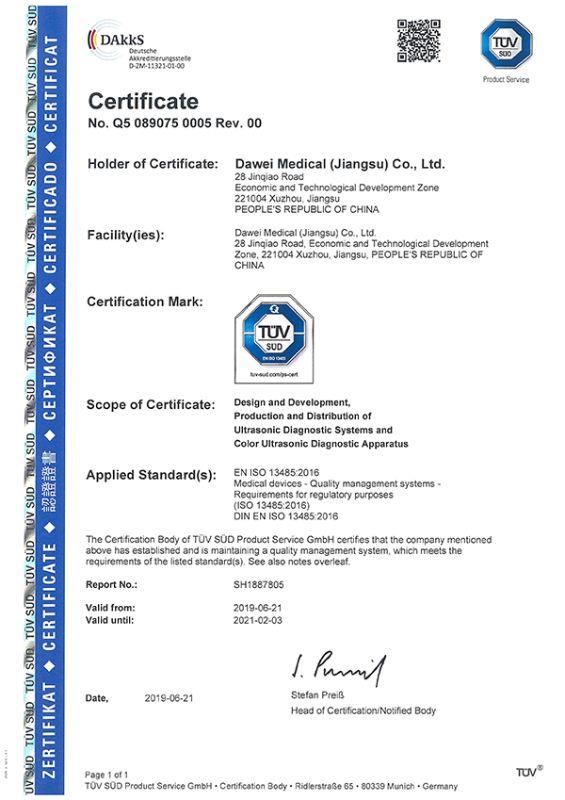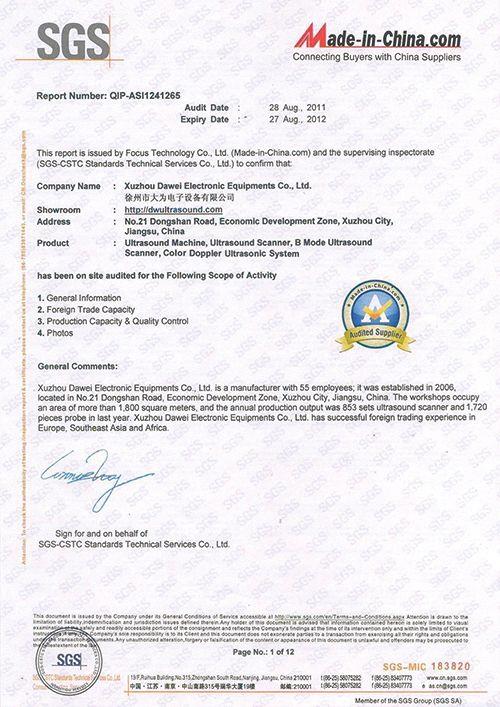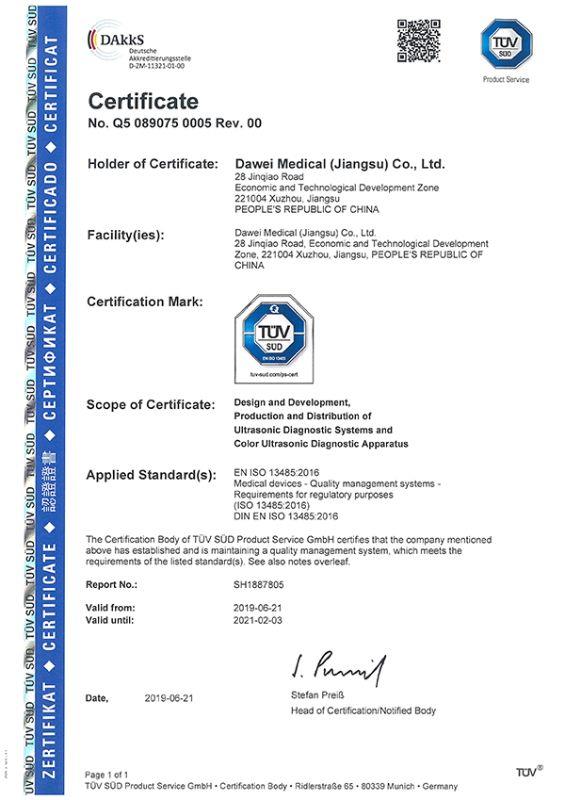 leave a message
phone :

view details

address :

28 Jinqiao Road,Economic and Technological Development Zone, Xuzhou,Jiangsu,China

postcode :

221004

website :

http://www.dwultrasound.com